5 Different Ways to Eat Tea
Posted by The Gourmet Box on
Are you obsessed with tea like we are? Here are 5 ways you can include Tea in your meals besides that regular cuppa that we all enjoy every day:
Replace stock for tea in your soups
Sometimes the desire for soup comes on strong, but the pantry or freezer is short on stock. Have no fear; get busy steeping! Dragon Well green tea and Lapsang Souchong black tea are the two types of tea to keep on hand for brewing your own substitute stock. The green tea works well with vegetables, fish, and poultry, lending its savory, more mellow notes. The black tea offers a smoky flavor that pairs well with beef, mushrooms, and more hearty flavorful ingredients. Rooibos is a caffeine-free infusion that would lend its earthy, honey-toned notes to the soup too.
Try making butternut squash soup with rooibos, and chicken soup with Dragon Well green tea. It will add savory, herbaceous flavor that would match up well with the chicken and could even be the base for white chili.
Mix into your spice mix
Think of tea bags as convenient, pre-portioned spice packets. When ripped open, the finely cut leaves resemble oregano or basil and can be sprinkled into recipes just like those herbs. Stir a teaspoon or two of tea from bags of Moroccan mint green tea into Greek yogurt with other spices to take a dip, or add the leaves to a veggie-filled quiche custard.
Add to poaching liquids
Brewed tea works wonders when it comes to poached dishes. It imparts subtle nuances that infuse into both aromatics and protein while cooking. Try poaching Portobello mushrooms in smoky Lapsang Souchong black tea, or some fish in a broth of jasmine green tea with fresh ginger and onions.
Cook your beans and grains with it
Swap out water for brewed tea when cooking your next pot of beans or rice! Lapsang Souchong black tea imparts a hint of smokiness to beans, while Matcha green tea gives the rice a grassy green color and flavor.
Infuse into your dessert
Whole-fat dairy and tea marry well together. Infuse puddings or custards with the subtle flavors of tea by steeping tea in warmed milk. The tea-infused milk dresses up desserts with a bit of intrigue — try infusing Earl Grey tea into chocolate custards, or some chai spice in a batch of pudding pops.
Here is a collection of our favorite recipes using our absolute fav kinds of tea:
Chai Creamsicles: Assam Black Tea
 Lemon cream pie with earl grey shortbread crust: Earl Grey Tea
Chocolate Matcha Butter Cups: Matcha Tea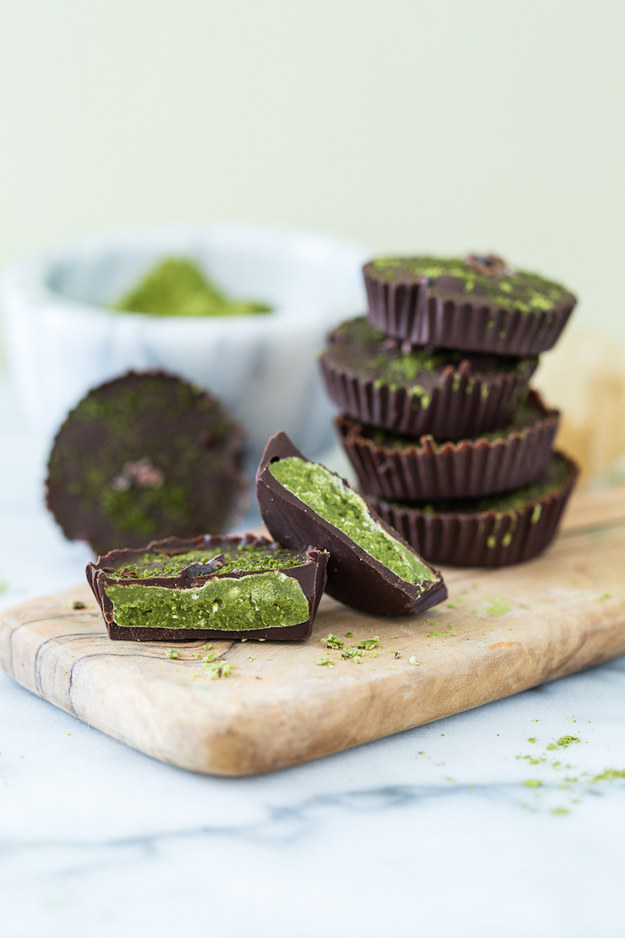 Strawberries with Chamomile Cream: Chamomile Tea


Pictures and Information: Credit to Source Website
---
Share this post
---
---
---
0 comment