7 Quick And Healthy Snack Recipes
Posted by The Gourmet Box on
If you're anything like us, every once in a while you've thought about how healthy snacking is a myth. Unless snacks are pre-planned, we used to binge on pretty much anything we see when the 4 pm cravings hit. Thankfully, things have changed for the better & we've been snacking on all the suggested healthy snack options we've stumbled upon - trail mixes, whole wheat waffles, hummus with crudites, apple with almond butter and the likes.
However when it comes to snacking its key to keep experimenting with new healthy snacks in order to avoid boredom which in our case = going back to that unhealthy bag of chips. We've scoured the internet to find 8 snacks that are exciting, delicious & healthy. Click on the title for recipes!
Yes, avocado must not be saved only for toast or guacamole - especially the not so pretty ones can make a creamy indulgent pudding that will satisfy your sweet tooth minus the guilt.
If you haven't googled the health benefits of beetroot, do it now! Serve these beet chips with a quick curried yogurt dip -  Mix together 2 tablespoons plain low-fat Greek yogurt and ⅛ to ¼ teaspoon curry powder.
Yes, black bean brownies. It is unthinkable but they're soo soo delicious and packed with protein, fiber, omega3 & so many other good-for-you ingredients. This one is a must-try.
Snacking on nuts is a staple but this roasted almond recipe gives the plain old boring almonds a delicious twist. Perfect with cocktails too.
Greek yogurt with fruits is delicious but we love ice cream so to beat the scorching heat we decided to freeze some Greek yogurt with fruits & chocolate chips to make a refreshing snack.
Top them with your favorite sandwich toppings or use them as a carrier for your favorite dips - these crispy seedy crackers are the answer to all your 'what do I use instead of bread?' questions.
For days when you're craving fries whip up these crispy zucchini ones - you will barely be able to believe they're not fried and at 135.4 calories they're so worth it!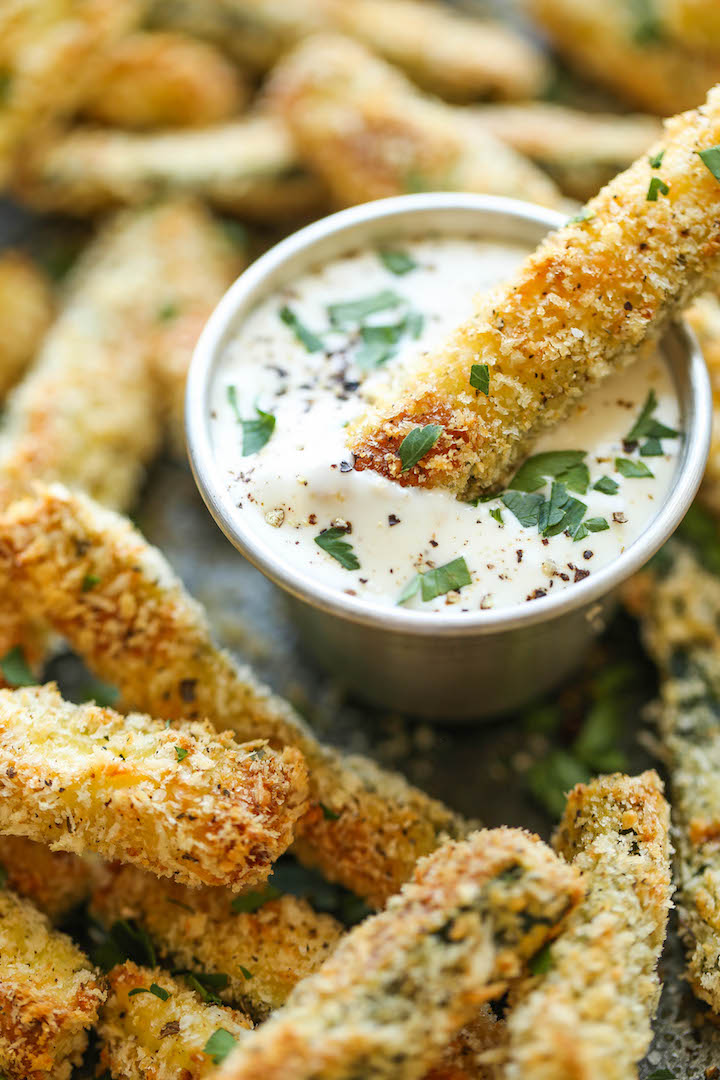 We'd love to hear how the recipes turned out for you & if you have any other healthy snack recipes share them in the comments section below.
Snack Healthy & live better!
---
Share this post
---
---
---
0 comment